Recordings & films we've created in this venue
A spacious, intimate and versatile space for soloists and ensembles
Located centrally in Manchester, the Carole Nash Hall is part of Chetham's School of Music. The space is perfect for filming soloists or ensembles – it is designed as an open floor theatre and allows room for 360° filming and dramatic tracking shots.
We use various lighting setups to give performances a sense of scale or intimacy, making the hall a versatile and visually attractive place to film musicians. The hall is perfect for concert filming with the possibility of the audience surrounding the performer.
Acoustically the Carole Nash Hall is excellent and suits soloists or loud ensembles. There is a choice of two pianos, a Bosendorfer or a Steinway D. Additionally, dressing room and practice room facilities are available on the day of the production.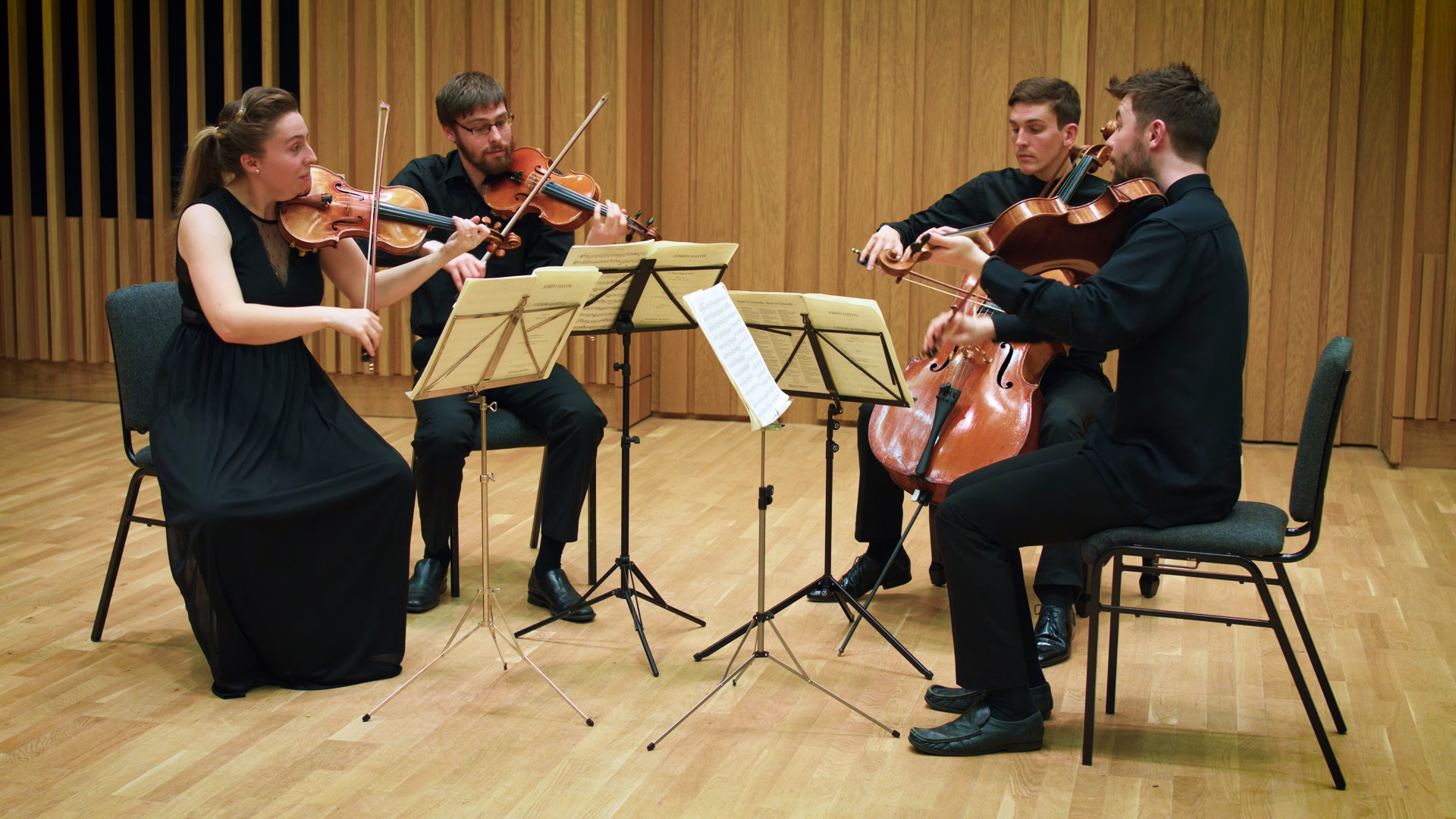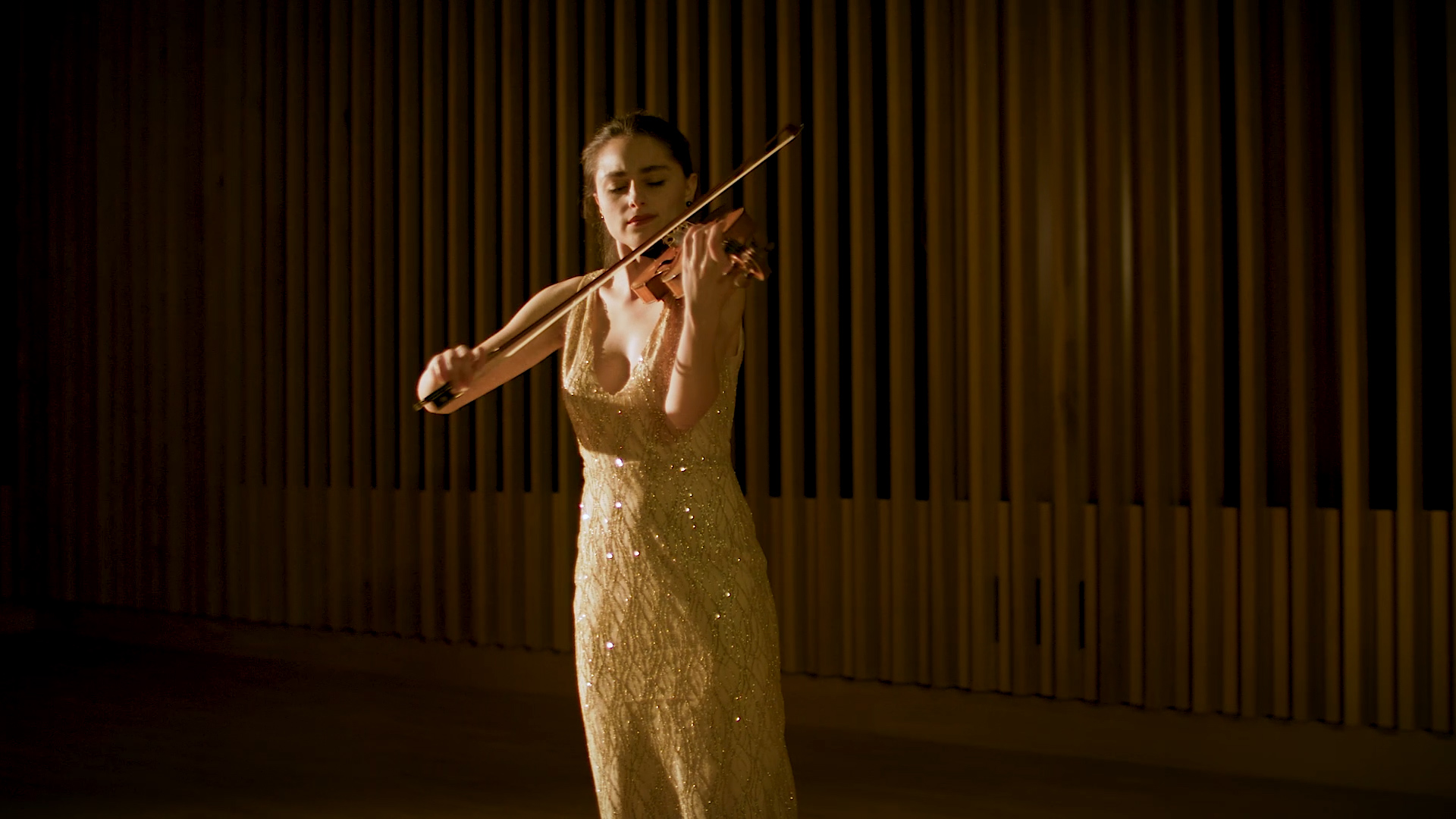 Why choose the Carole Nash Hall?
This hall is one of the most flexible spaces we've ever worked in. Compared to other venues, it is totally sound proof with no interference from external noises and is kept at a consistently warm temperate. It offers good quality greenrooms for changing outfits and taking a break from recording. There are also no windows, so we have total control and flexibility with lighting setups.
With this venue, you are not only paying for a great sounding and looking space, but also the assurance that you are giving your project the best chance of success by minimising risks.
Discover Mill Sessions
Find out more about Mill Sessions and what we can do to help you grow your contacts and following.