EPK Websites
Electronic Press Kit websites
designed just for
classical musicians
Ask any good agent – a musician or ensemble needs to have an EPK, or press kit. Today, your website is exactly that. A one stop place for promoters, booking agents, press and fans to get the information they need. All in a format designed with experience by us, with your reputation and brand controlled and protected.
Super-charge your EPK with professional media content – book a Mill Session.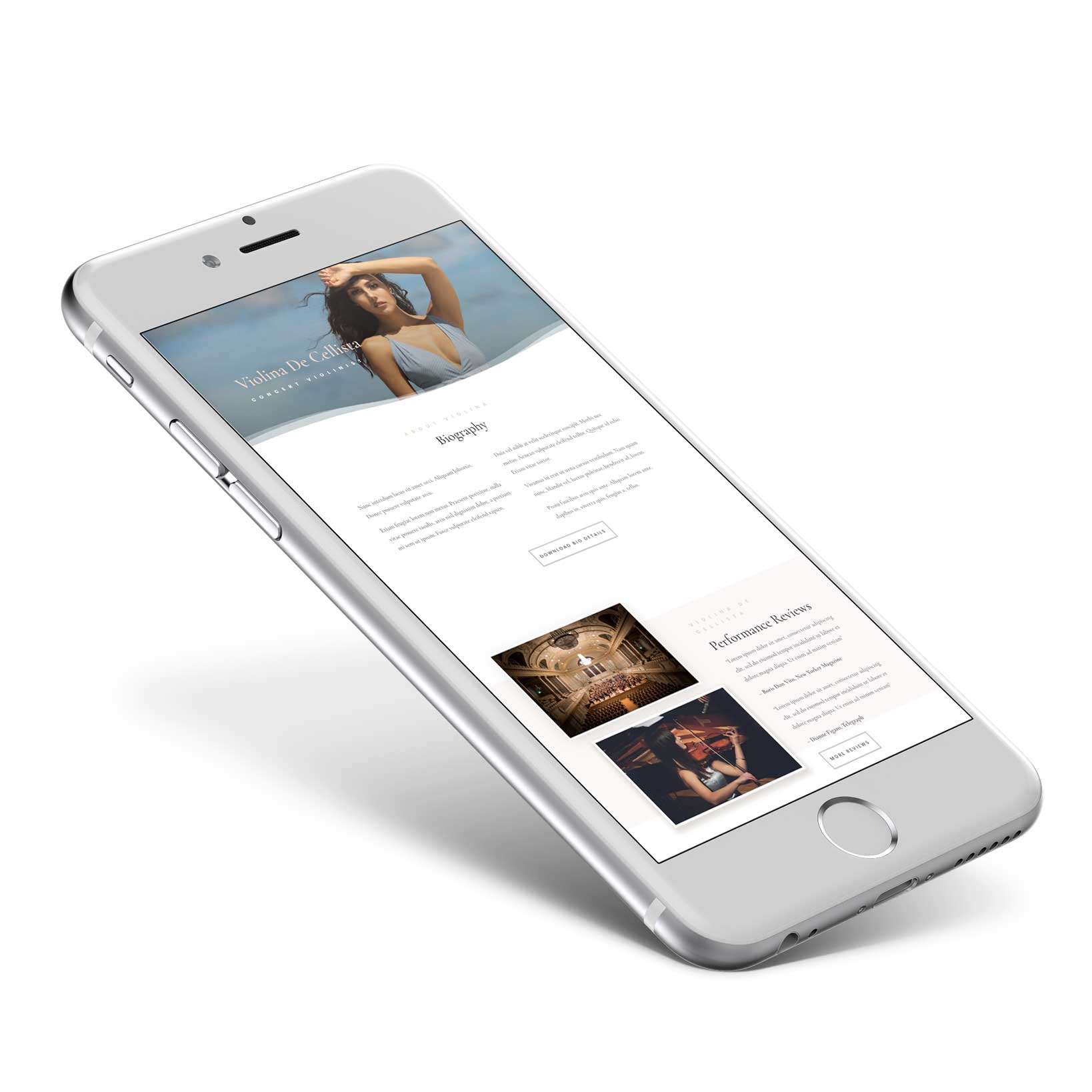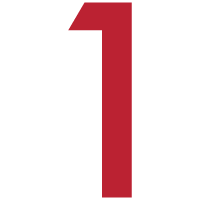 Create media content
Book a Mill Session and make performance & promotional films, plus all the photography you'll need.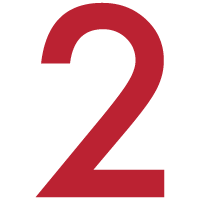 Choose a template
Choose one of our website templates – predesigned layouts with everything you need to showcase your career.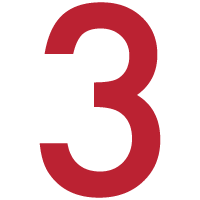 Publish
We will launch and host your website ready for you to share with promotors, agents and fans.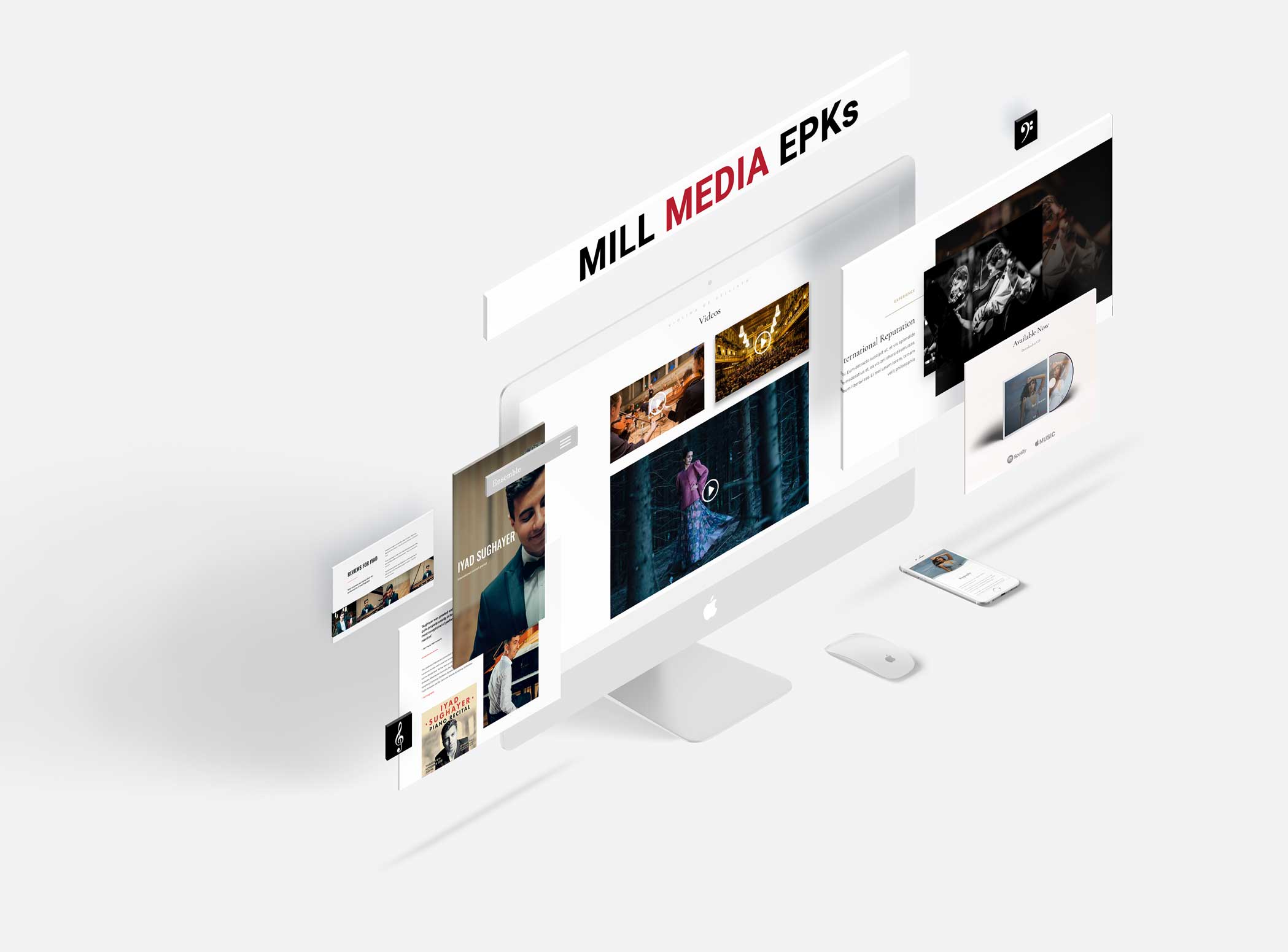 Everything

in its right place
Being able to send a professional, branded, content rich EPK to potential clients, managers, promoters, orchestras, and essentially anyone who could pay you will help you stand out above the mass of competition.
• Embed videos of performances, showreels & interviews
• Display testimonials
• Link to Spotify, Apple Music, iTunes, Soundcloud
• Create inbound social media traffic
• Beautifully easy photo galleries
• Build contact lists with fans and industry professionals
• Advertise concerts and create links to ticket sales
• Control your image and reputation
Any press kit, whether physical or electronic, depends upon high-quality, engaging content.
When it comes to your Electronic Press Kit you will need compelling videos, audio recordings and photography to catch the eyes of agents and promoters.
If you need some fresh media content then Mill Sessions is the perfect package for you.
2.
Choose

your website design template
3.
Publish

your EPK website
We will host your EPK website and ensure it's functioning at its best all year round. We'll also be available to give support regarding advice on how to develop and use your EPK to its full potential.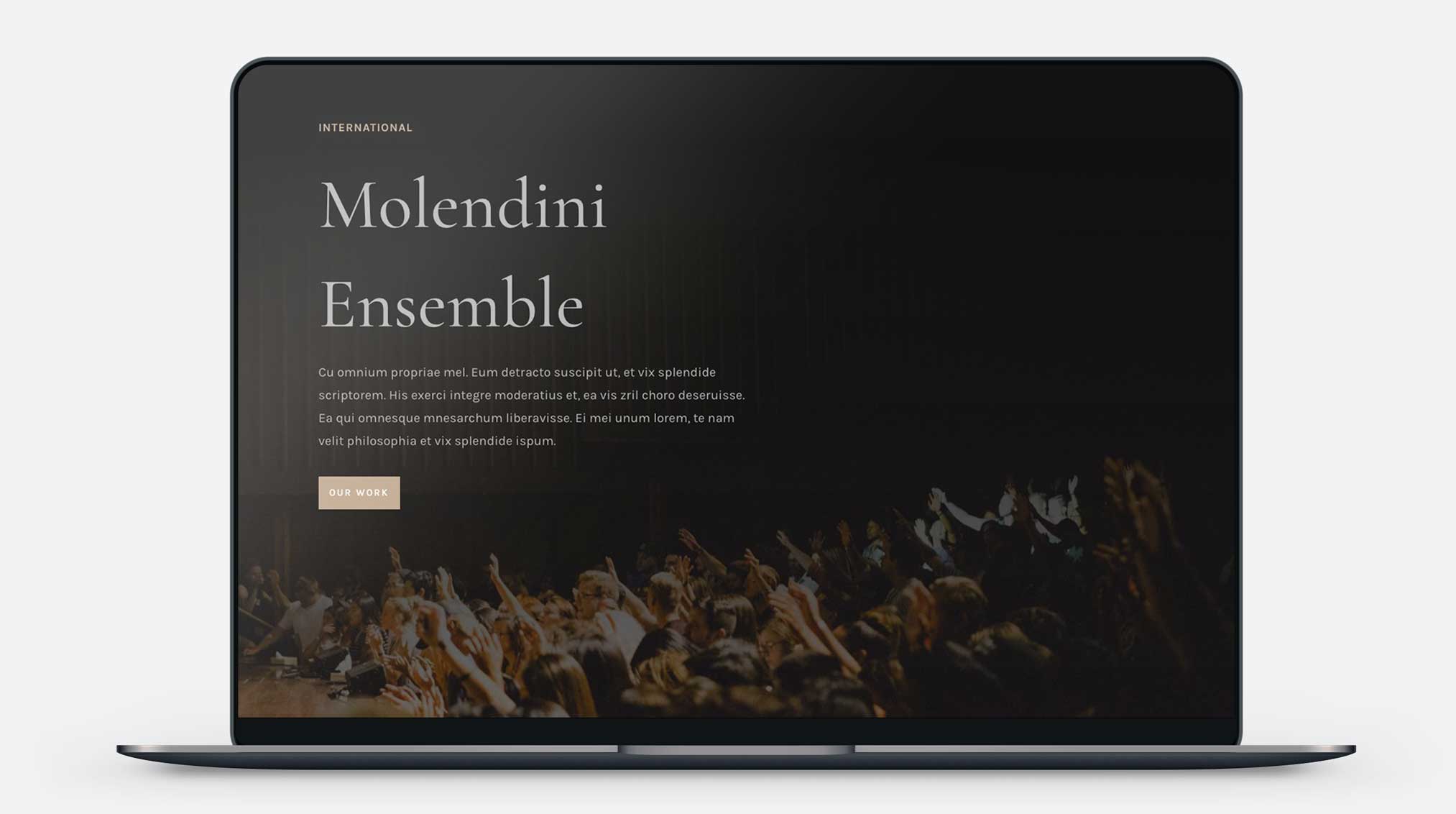 Mill Session

Media Content including:
– Either one of our recommended venues or your own venue
– Production crew
– Videos: performance films, showreels, promo film, interview, BTS
– Audio recordings

---

Pricing:

Our fee from £1200
Mill Media Co. Recommended
Mill Session & EPK Website

Media Content (1 Mill Session)

Press Kit Website including:

– Secure hosting with SSL

– Photos / Gallery

– Embedded Videos

– Biography

– Other info (repertoire, testimonials, etc.)

– Optimised for social sharing

– Links to album releases

-Fully updatable

---

Pricing:
Mill Session + EPK website £1500, not including venue hire costs
Incl. 1st year support. After 1st year – Hosting + support £15 per month
EPK Website

Press Kit Website including:

– Secure hosting with SSL

– Photos / Gallery

– Embedded Videos

– Biography

– Other info (repertoire, testimonials, etc.)

– Optimised for social sharing

– Links to album releases

-Fully updatable

---

Pricing:

EPK Website – £400 inc. 1st year support

Incl. 1st year support. After 1st year – Hosting + support £15 per month

Bespoke websites – POA
EPK Additions
Email list setup & integration (via MailChimp)
complete with EPK privacy policy + £100
Separate Events page (for you to update) + £100
Separate Blog page (for you to update) + £100
Online shop to sell your CDs, etc. – POA