Our week filming concerts at music festival Chester Performs (now Storyhouse).
Back in 2015, we spent a week with music festival Chester Performs (renamed StoryHouseLive) where we filmed and recorded several of their concerts. One of which includes this ensemble performing Boccherini String Quintet in E major.
Another concert featured the trio Gwilym Simcock, Thomas Gould and Ksenija Sidorova playing a variety of classical, contemporary and jazz pieces including works composed by Gwilym.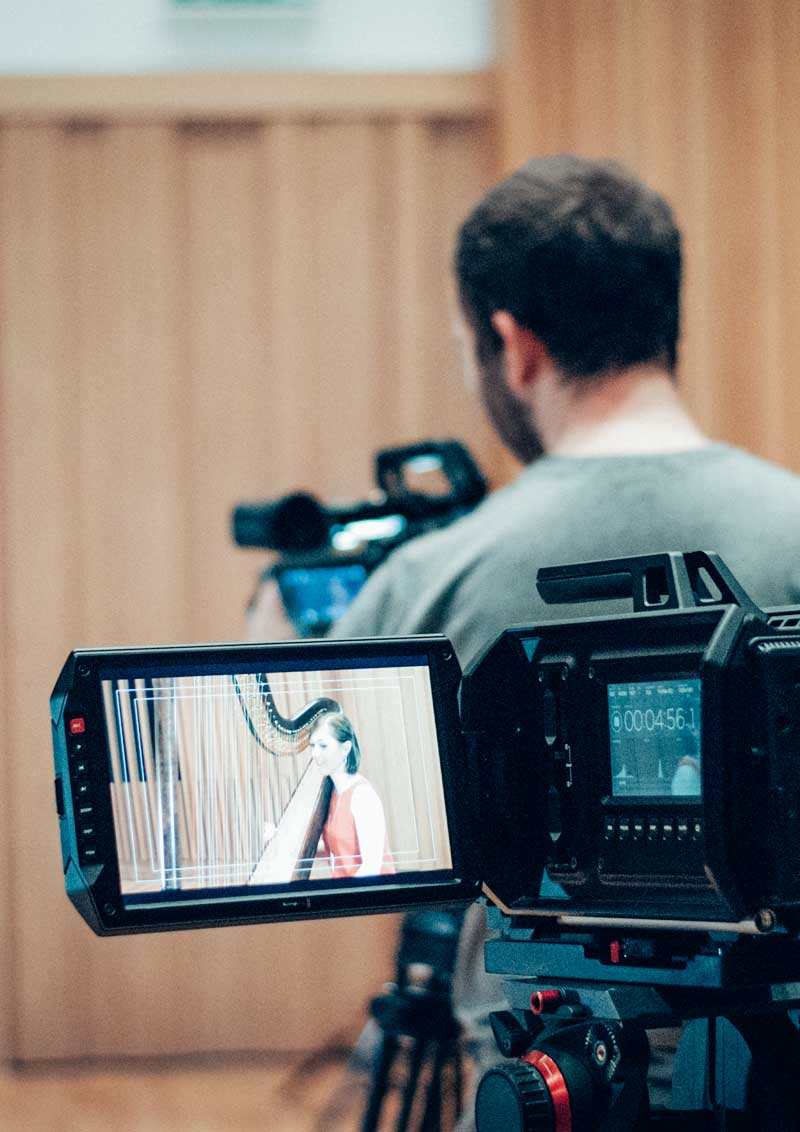 Film & sound to raise your profile.
We've worked with soloists at the beginning of their careers, through to orchestras and world-renowned instrumentalists.
Mill Sessions are designed for classical musicians who need professional video and audio content to gain exposure and contacts.
Book a session and let us take care of everything you need for a successful filming and recording experience.




Our Artists
We're proud of the artists we work with and enjoy watching their careers develop. Our showcases will give you a hint of the work that goes into each session and what to expect when you book one for yourself.