Content for press kits, social media campaigns, websites & print – captured in 1 super-productive day.
Pre-production
Performance films
Showreel inc. behind-the-scenes
Interview footage
Audio recording
Candid & formal photography
Post-production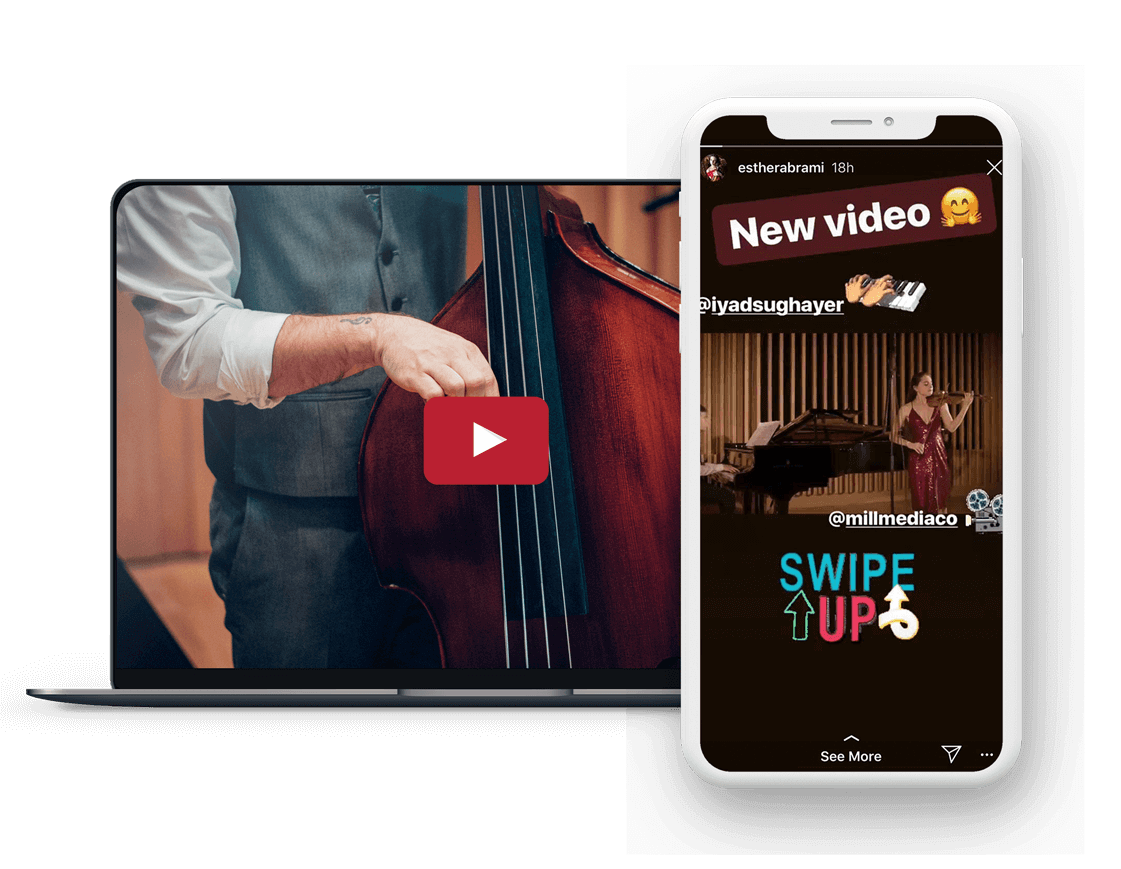 Content Day
Get more paid work by creating all the content you need for your social media, website and press kits.
Book now
Plan your web content, social media posts and press kit
There are thousands of musicians fighting for the same job. Ultimately, clients, agents and fans will pay money to those they admire and those they trust. It's important to have the typical showreel videos as part of your digital media collection, but what will really make you stand out is personalised content to captivate online audiences. With our Content Days, we will produce the photography and videos you need to gain more paid work.
Content day

in the life

How it works and what to expect at a Mill Content Day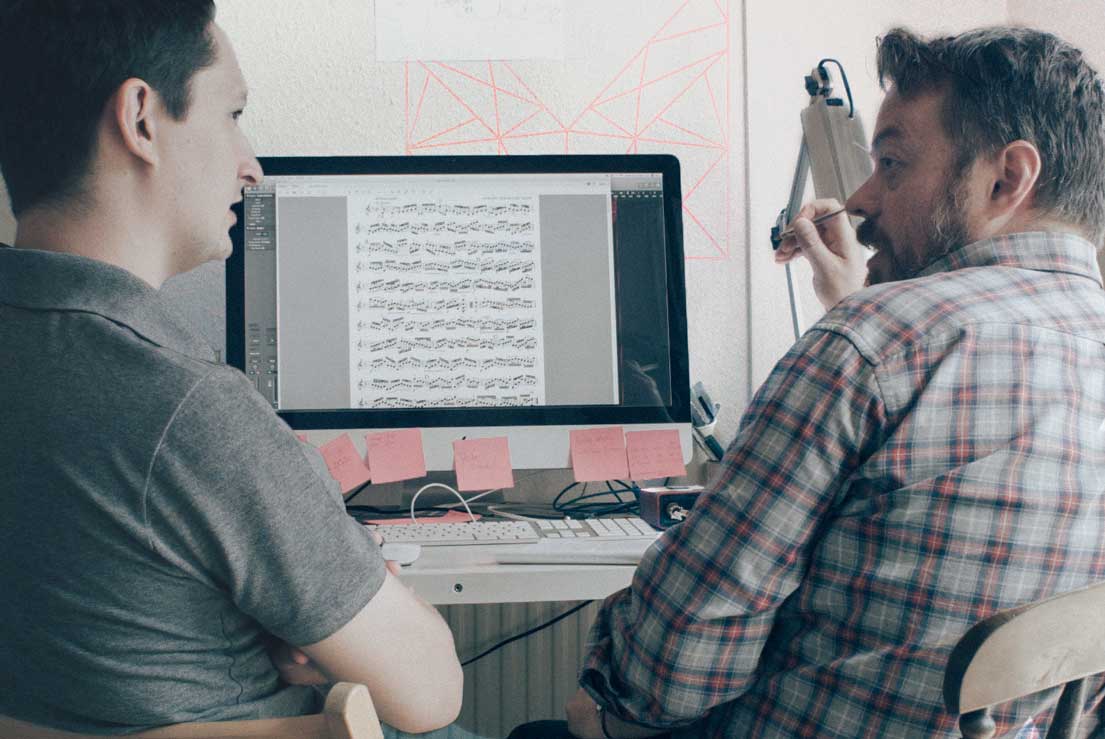 With projects of this scale, preparation is essential.
To get things going we will have a conversation with you, typically over Skype, to learn about your career goals, musical style and what you want to achieve from the day. From the results of this meeting we can finalise the details so everything runs smoothly and you come away with top quality, purposeful content.
For the production session we'll produce three types of video:
– performance: for people to see and hear you in action
– interview: for people to get to know you
– showreel: for people to see the range of your skills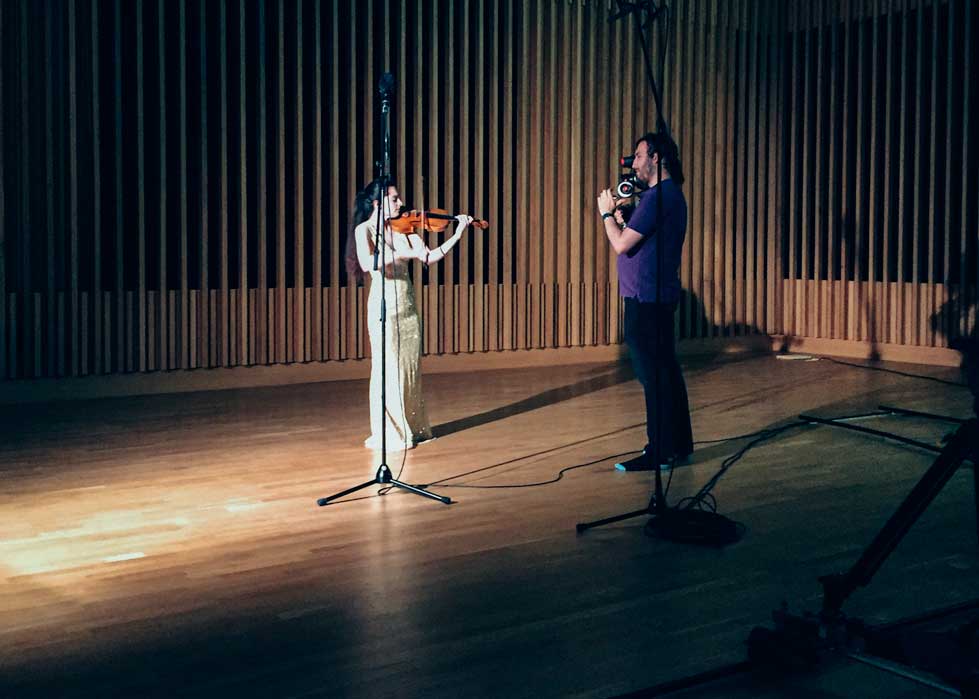 As a core part of the package we provide photography throughout the day – everything from formal shots to 'behind-the-scenes' shots. These photos can really help tell a story about who you are and will provide months of content for your social media feeds. They can also be repurposed to make graphics for promoting your future events..
For the final stage we will edit the audio recordings and videos ready for digital distribution. We can use any font to match your existing brand identity and website if you have one. If you don't have anything like this, we can discuss various visual options with you, from fonts to colour schemes so you have a consistent look and feel to your digital media.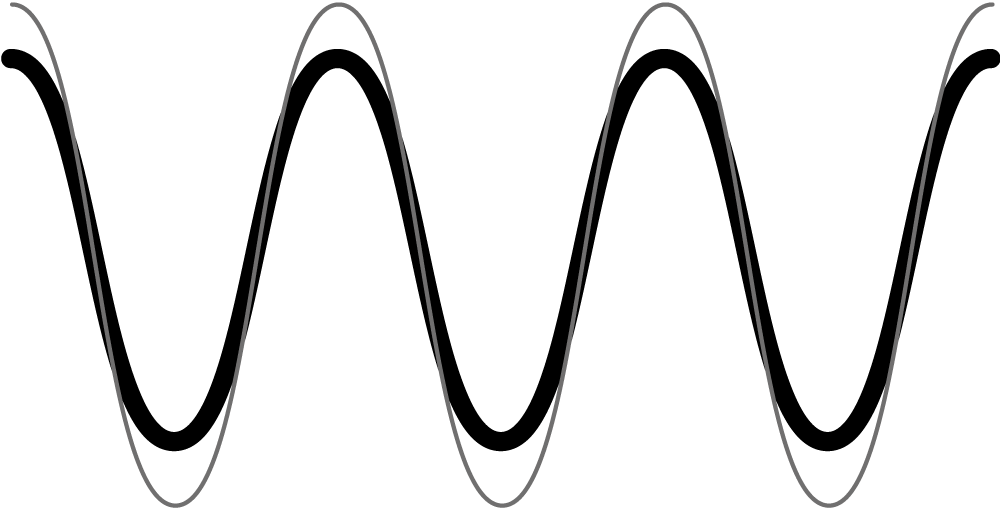 Esther Abrami
Violinist & Social Media Influencer
Testimonial
Iyad Sughayer
International Concert Pianist
New content trailer
Jon Gjylaci
International Classical Guitarist
Performance film Behind-the-scenes teaser
Iyad Sughayer
International Concert Pianist
New content trailer
Jon Gjylaci
International Classical Guitarist
Performance film Behind-the-scenes teaser